Cybercore Technologies provides various levels of Network Security . The goal is to secure networking infra from the physical level to the application level . Firewalls are the first level of security when we talk about network security . Since we are more into the open source field we provide various open source firewalls . We provide both hardware and software firewall solutions .
pfSense Firewalls
pfSense is another Open Source and a very reliable firewall for FreeBSD servers. Its based on the concept of Stateful Packet filtering. pfSense offers wide ranges of feature which is normally available on expensive commercial firewalls only. pfSense open-source software is a highly configurable, full-featured solution that meets any need from the edge to the cloud.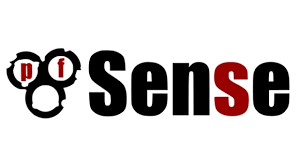 VPN Server
High Availability
Load Balancing
Traffic Shaping
Captive Portal
UTM Device
Firewall / Router
DNS / DHCP Server
IDS / IPS
Transparent Caching Proxy
Web Content Filter
Firewall and Router
Stateful Packet Inspection (SPI)
GeoIP blocking
Anti-Spoofing
Time based rules
Connection limits
Dynamic DNS
Reverse proxy
Captive portal guest network
Supports concurrent IPv4 and IPv6
NAT mapping (inbound/outbound)
VLAN support (802.1q)
Configurable static routing
IPv6 network prefix translation
IPv6 router advertisements
Multiple IP addresses per interface
DHCP server
DNS forwarding
Wake-on-LAN
PPPoE Server
VPN
IPsec and OpenVPN
Site-to-site and remote access VPN support
SSL encryption
VPN client for multiple operating systems
L2TP/IPsec for mobile devices
Multi-WAN for failover
IPv6 support
Split tunneling
Multiple tunnels
VPN tunnel failover
NAT support
Automatic or custom routing
Local user authentication or RADIUS/LDAP
Intrusion Prevention System
Snort-based packet analyzer
Layer 7 application detection
Multiple rules sources and categories
Emerging threats database
IP blacklist database
Pre-set rule profiles
Per-interface configuration
Suppressing false positive alerts
Deep Packet Inspection (DPI)
Optional open-source packages for application blocking
Enterprise Reliability
Optional multi-node High Availability Clustering
Multi-WAN load balancing
Automatic connection failover
Bandwidth throttling
Traffic shaping wizard
Reserve or restrict bandwidth based on traffic priority
Fair sharing bandwidth
User data transfer quotas
User Authentication
Local user and group database
User and group-based privileges
Optional automatic account expiration
External RADIUS authentication
Automatic lockout after repeated attempts
Proxy and Content Filtering
HTTP and HTTPS proxy
Non Transparent or Transparent caching proxy
Domain/URL filtering
Anti-virus filtering
SafeSearch for search engines
HTTPS URL and content screening
Website access reporting
Domain Name blacklisting (DNSBL)
Usage reporting for daily, monthly, etc.
Configuration
Web-based configuration
Setup wizard for initial configuration
Remote web-based administration
Customizable dashboard
Easy configuration backup/restore
Configuration export/import
Encrypted automatic backup to Netgate server (with pfSense Gold)
Variable level administrative rights
Multi-language support
Simple updates
Forward-compatible configuration
Serial console for shell access and recovery options
System Security
Web interface security protection
CSRF protection
HTTP Referer enforcement
DNS Rebinding protection
HTTP Strict Transport Security
Frame protection
Optional key-based SSH access
Reporting & Monitoring
Dashboard with configurable widgets
Local logging
Remote logging
Local monitoring graphs
Real-time interface traffic graphs
SNMP monitoring
Notifications via web interface, SMTP, or Growl
Hardware monitoring
Networking diagnostic tools